One way of keeping up-to-date with high quality clinical research is to subscribe to an alert service. Randomised controlled trials indicate that, compared to usual information seeking, clinicians who subscribe to an alert service have greater familiarity with research articles (Jenssen et al 2014; Tanna et al 2011).
PEDro's Evidence in your inbox is an alert service for busy clinicians who want to stay up-to-date with research about the effects of physiotherapy interventions. All randomised controlled trials, systematic reviews and clinical practice guidelines relevant to your area of practice are listed in one place, the quality of the trials are summarised using the PEDro scale, and articles are ordered by type (guidelines, reviews then trials) and trial quality (highest to lowest). Evidence in your inbox is available for 15 different areas of practice: cardiothoracics, continence and women's health, ergonomics and occupational health, gerontology, musculoskeletal, neurology, oncology, orthopaedics, paediatrics, sports, cerebral palsy, chronic pain, chronic respiratory disease, neurotrauma, and whiplash. Every month subscribers to Evidence in your inbox receive an email containing the latest research for each area of practice they subscribe to.
Evidence in your inbox is also available for the database of Diagnostic Test Accuracy (DiTA). Here users can subscribe to a single feed that includes all recently added systematic reviews and primary studies evaluating the accuracy of diagnostic tests used by physiotherapists.
Two users share their experiences of PEDro's Evidence in your inbox with us in this blog.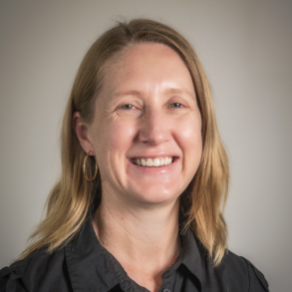 Dr Leanne Hassett is a Senior Lecturer and the Neurology Teaching Team Leader in the Discipline of Physiotherapy at the University of Sydney. Leanne scans each release of the Evidence in your inbox neurology feed to identify high quality research to inform the lectures she and her colleagues deliver to students. For example, she recently delivered a lecture on technology in rehabilitation and incorporated the new Cochrane review on telerehabilitation services for stroke (https://search.pedro.org.au/search-results/record-detail/37908) which was in the March 2020 release of Evidence in your inbox. Leanne also exposes her students to PEDro, developing the information seeking behaviours required for contemporary physiotherapy practice.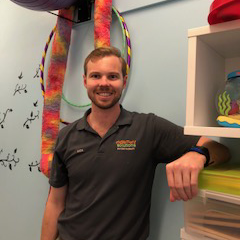 Nicholas Draheim is a clinician and co-owner of Movement Solutions Physiotherapy, which provides services for all ages and abilities, with a strong paediatric focus. His practice uses Evidence in your inbox to support their in-service program. Nick says: "Each month a staff member presents an article from the latest paediatric feed to ensure we are in touch with the latest research." He also examines the paediatric feed to identify practice guidelines and important systematic reviews to add to Movement Solutions Physiotherapy's local research archive. Staff use these key articles to develop and inform their practice, particularly when seeing a patient with a rarer or unique condition. Nick believes Evidence in your inbox is a key resource for maintaining clinical excellence.
Anyone can subscribe to Evidence in your inbox. The PEDro feeds are available at https://www.pedro.org.au/english/evidence-in-your-inbox and the DiTA feed at https://www.dita.org.au/browse/evidence-in-your-inbox/. Importantly, subscription is free!
Articles cited in this blog:
– Jenssen BP, et al. Randomized controlled trial of RSS reader use and resident familiarity with primary literature. J Grad Med Educ 2014;6(2):341-4
– Tanna GV, et al. Do e-mail alerts of new research increase knowledge translation? A "Nephrology Now" randomized control trial. Acad Med 2011;86(1):132-8